My Story
By Karen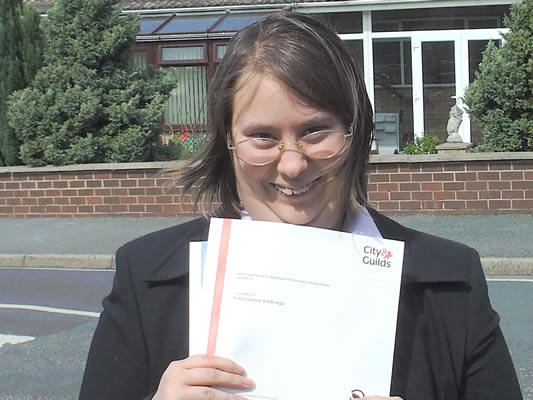 My journey began in November 2007 after successfully gaining a placement for the practical side of my teaching. I started the teaching course with the usual worries would I manage and a whirlwind of what ifs that drove my poor mum and dad to distraction!
The first day was greeted with butterflies and welcomes backs from my carers and friends and told I would be testing the lift that was to take me to class to learn to be a teacher.
I remember making friends with one lady who was older than me in fact everyone was in class. The class started very quickly with loads of information to take on board and boy was it like information overload from beginning to end that day!
The homework given to me was like language from another country and even harder to write, dad really helped me with it because I would I assure you now I would have walked then but I'm made of sterner stuff and parents who can kick butt when needed!
The practical side of the teaching was fantastic and something I will always remember I learnt a lot about myself and realised what I wanted to do with my life was what everyone as always said.I want to teach Special needs people and see them achieve their dreams and goals in life.
The day I passed the course was the best days of my life never in my wildest days will I ever forget.From going from a kabuki kid told all she would be good for is sewing and she isn't any good at that and just laughed for wanting to be a teacher to being her dream of a teacher is well the best achievement ever!
I could never have done it without you my friends and my family and want to thank you all so much!