By Jen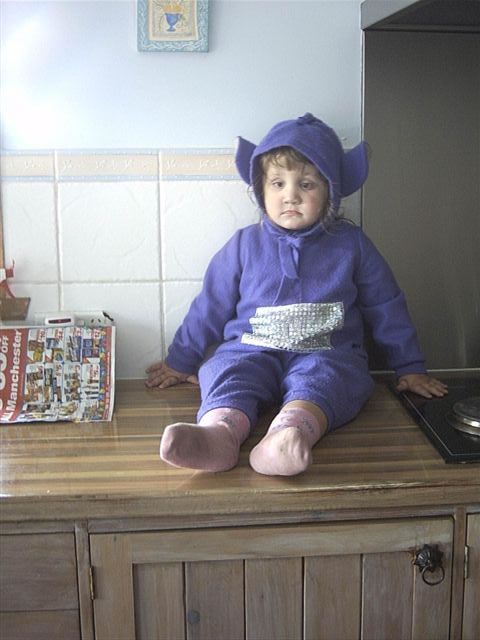 I could write a novel on our past five years.. but for the moment I will condense it..
Josie is our fourth child, we have three other wonderful children, lucy, luke, lilly and (ran out of L names) Josie... we had our 18wk scan on josie and was informed that josie had many problems and it might be best to terminate... You must be joking was our first reponse, I had just seen my beautiful baby on the moniter waving at me... this child was staying with me!!!! we chose not to have an amneo and just prepared that Josie was a downs baby..
At 36 wks I was induced as Josie was not moving and her heart was struggling, I was in labour waiting to see what this child was going to look like, will she have five fingers and toes, etc..She was born blue and could not move her legs... they got her going and she picked up.. then hours after birth was having ultrasounds... Josie had literally no hips, heart probs and a horseshoe kidney...
We were still being told josie had downs syndrome, and admittedly she looked like one.. then we had to fly to Melb.. for heart surgery, they then took bloods and told us that she did not have downs... she may have turners syndrome, digeorge syndrome, or noonans... finally Kabuki Syndrome..at last we had an answer that best suited Josie..
Josie is know five and has had 13 surgeries... most of which are done in melb and as we live in Tasmania, things have been hard.. each surgery our family is torn apart and the emotional and financial strain is huge... but it is the end results that make it all worth it...
Josie has had heart surgery for coartation of the aorta, she also has bicuspid aortic valve, two lots of hip surgery, two lots of knee surgery, many oral surgeries, eye surgery, and many tests... she has a very low immune system and picks up every bug...
Our current issues is her kidneys, immune systems and behavoiur..
Josie attends mainstream school and special school it is a great combination and works well for her. I have missed out soooooo many of the emotional issues, but I am sure you get the jist of it all...
If anyone would like to talk about Josies story please feel free to contact me anytime..
Thanks for reading our gorgegous girls story.
JEN